Expertise in Family and Business Insurance & Investment Planning
Winston Bishop, Owner/Advisor
"Dedicated to protecting clients against Life's unexpected events"
Life can throw a lot at us sometimes…a sudden illness, an accident leading to a disability, a premature death of a loved one or business partner, or a parent who has just passed away without any life insurance or funeral planning. These life-changing events can also bring unexpected financial hardship and stress. Careful planning could prepare families or business owners for these events in order to bring "peace of mind" knowing that they are at least financially prepared.
As an independent advisor with over 11 years in the financial and insurance industry, I have access to all of Canada's major financial and insurance companies which allows me to provide clients with a professionally designed, personalized insurance and investment plan built around their own individual needs and affordability.
My goal is to identify your family's or business needs and risk, educate you on the available options and together, build a solid financial and insurance plan that provides you with "peace of mind" knowing that your family or business is secure.
My commitment to you as a client is to provide a service that is built on honesty, integrity and trust.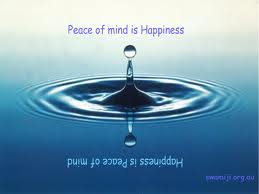 Testimonials
"We were so pleased with the professional service Winston gave us. We thought we had our insurance needs covered but soon realized that we didn't. We now have one plan which covers everything."…Clients, Bay Roberts, NL.
"For once we understood what we were getting. Winston was able to consolidate all our smaller policies which weren't even guaranteed into a great insurance plan which was guaranteed and saved us money!"…Clients, Clarkes Beach, NL.